Helping Sellers keep more of their invested money for over 15 years by offering the Lowest Commission Rates. We Guarantee a Top Selling Price and Top Rated Services at the lowest fee possible. Our Past Home Sales & Testimonials by Sellers are proof of a Highly Successful Real Estate Company.
Our Top Rated Realty team specializes in providing clients with an unprecedented level of professional and personal attention whether providing real estate services in Brown, Kewaunee, Outagamie or Oconto Counties of Northeast Wisconsin.  We also specialize in selling and buying lakefront properties. Whether Buying or Selling, you've come to the right place with Top Rated Realty. 
Top Rated Realty, LLC is a Full co-broking real estate company which means all agents throughout Wisconsin can see our listings through the MLS and bring all of their buyers to your home to make an offer.  When you list with Linda McGuire or Theresa Strand, you will receive top marketing & advertising which includes a professional photography shoot, aerial photos, plus video tours are also available. Included in our fee are Open Houses, Showing time appointment center service and an Electronic Lockbox at your door so all agents have the ability to bring buyers to your home are all included in our low fee. Your property will automatically appear on the Top Rated Realty website plus all of the national home selling websites including Realtor.com, Zillow.com, Trulia.com and many others. Our sellers receive all of this and more while PAYING 2% or LESS THAN 4% in total commission charges of the final selling price even if the offer accepted is from a different real estate agent other than ourselves. Sellers never pay hidden or upfront fees either! We pride ourselves on helping sellers keep more of their invested money by offering LOW charges while selling at top prices. We also have an outstanding reputation for being available to our clients.  You can rest assured that we will negotiate the best possible price and guarantee that all related requirements such as earnest money, inspections & closing documents related to the transaction will be carefully handled. 
What is Co-Broking and how can other real estate agents that work for other companies sell my home? Real Estate Companies and the agents that work for those companies pay a fee to be members of the Realtors Association of Northeast Wisconsin. This allows all real estate agents the ability to bring any buyer to all houses & properties listed in the MLS so that their buyer can make an offer to purchase. The advantage our sellers have is paying less for our services while still offering the agents of other companies the commission rate that is standard in our area.  We offer a tiered commission rate that gives our sellers the opportunity to pay less in charges than when listing with other local real estate agents.  Why pay more for the exact same selling services? Our Offer to sellers is VALUE. 
When partnering with Linda McGuire & Theresa Strand, you can rely on individually tailored services that are based on a foundation of trust and integrity; every partnership is handled with honesty, provides open lines of communication, and presents advice that looks out for your best interests. Linda McGuire heads our team as a top selling & award winning Broker of Top Rated Realty, LLC. Linda is a Multi-Million Dollar Producer and has almost 20 years of very successful real estate company ownership and management experience. Top Rated Realty, LLC is ready for you to experience what sets them apart from all other real estate companies!
"We thrive on negotiating the best terms possible for our clients, helping them reach the best decisions when selling, or assisting buyers in their quest for a new home or property. We strive to achieve respect in our field by using a strong work ethic, and by doing so, we will gain the trust of our customers and the community."
Click Here to visit our Facebook page and let's connect!  Our Facebook page also features properties currently listed, our past SOLDS, News & More.
Your Top Rated Realty Team
I would highly recommend Linda McGuire to be your Realtor whether it's for buying or selling a home. She sold my house for more than I ever thought it would sell for. She worked around the clock answering all my questions at any time of the day. She always kept me updated and makes selling a house so much easier. Your goals are also her goals and she strives to achieve them. I 100% recommend Linda for all your real estate needs!
Our family highly recommends Theresa with Top Realty Realty! We have asked her to help us 2 times now with selling houses and will continue going to her with our realtor needs! She is knowledgeable, efficient, helpful, and gets the job done. Theresa is so easy to work with and made our busy lives easier! We really appreciate you Theresa and all your hard work! Thank you!
Linda sold 2 properties for me for more than what I was asking for and also helped me buy my new home. I totally trusted her to work her magic. She is very professional, motivated, knowledgeable, and very easy to work with. She stayed in contact with calls, texts, emails to keep me updated. I would highly recommend Linda McGuire for all your real estate needs.
We would highly recommend Linda! We have used her twice now (once to buy and once to sell). She is an excellent agent! She is very professional and knowledgeable. She was always available to answer any questions we had and always went the extra mile.
Linda sold my home for much more than the listed price. She was always in touch with me and a real professional. I valued her guidance and knowledge through the entire process. From beginning to end, she made the selling of my home easy and as a bonus, she saved me so much money due to her low commission charge. I highly recommend Linda as your next real estate agent.
Linda is the best. She sold my property and house in Algoma. I didn't think it would sell for the price she recommended listing it for, but she was spot on. I received many offers and she helped me to choose one. I couldn't have done this without her guidance. Plus, she saved me a lot of money due to her low commission charges. I will always go back to her for all my real estate needs.
Linda was the agent we chose to sell our home. We could not have chosen anyone better. Within 48 hours, we had accepted an offer. Linda went above and beyond for us and every question we had was answered almost immediately. Anybody looking for an outstanding agent, please contact Linda McGuire. She is amazing. Our family is so grateful for the quick sale of our home.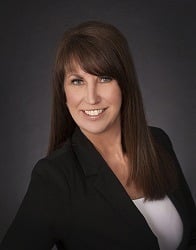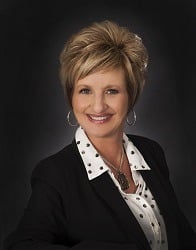 N6701 Highway AB, Luxemburg WI 54217